Ironman Training Plans
Racing Ironman? Team Sirius has the best training plans targeted to the Ironman distance.
Training for an Ironman
Training for an Ironman is a challenging yet rewarding undertaking. There are many aspects that you need to consider before starting your journey to cross that Ironman finish line and there are many pitfalls and common mistakes that people make on the way. Here are just a few key things to help you reach your goals and make your Ironman journey as enjoyable and fulfilling as possible.
Mindset
Mindset is the key to get you through some mentally and physically hard, long hard training days. Be prepared by also training the mind using positive self talk, meditation. These processes will help you learn to manage your own emotions during training and ultimately help you to reach your potential on race day. Mindset is one of the most talked about but least practiced aspect of Ironman training and racing. Building mental aspects into your training plan will exponentially increase your enjoyment and your level of performance.
Avoiding Injury
Listen to your body to learn the difference between pain from physical exhaustion and pain from a potential injury. It will take time to be able to distinguish the difference. Be smart. You are always better to take a few days off if you feel a potential injury than to push through. You won't lose any significant fitness be being cautious and taking a few days off. On the other hand, a 3-6 week injury break will be a much bigger set back from reaching your goals.
Nutrition
Nutrition is integral to being able to back up day after day. Make sure you eat enough complex carbohydrates, good fats and lean protein. Replenish glycogen stores after every workout with high quality products. Many athletes use Ironman training as an excuse to over indulge with their diet. There is never any good reason to eat low quality food, or eat more than you body requires. Everyone is different so try to find the best balance for YOU. Be careful about which advice you listen to as everyone has an opinion on nutrition for Ironman training. Make sure the advice you take is from experienced professionals.
Grey Zone Training
Do NOT get stuck in the GREY ZONE. Train your high end aerobic system by doing hard intervals but also make sure your easy days are very easy. This will allow you to recover to be ready to hit it hard in the hard workouts to get the most benefit from your training. It is very easy with Ironman type training to get stuck in the grey zone and waste hours and hours of training a week at sub optimal intensities. Often ego can be the culprit and will stop many people from doing their easy sessions easy enough, and in turn they will not be recovered sufficiently to do their hard sessions hard enough.
Choosing an Ironman Training Plan
There are hundreds of Ironman training plans to choose from online but not all training plans are created equally. Like most things only a small percentage of them will be well written and comprehensive enough to maximize your potential. Even fewer of them will be based of decades of experience in racing at the highest level but also from coaching hundreds of athletes.
Coaching Experience
Choose a plan written by an experienced coach who has a proven track record. Coaching Ironman athletes is a very difficult exercise. Because of the nature of Ironman racing the feedback cycle of training vs results is very long. For example most athletes will only race one or two Ironman events in a single year. This means a coach needs many many years of experience coaching athletes before they can truly understand the cause and effect relationship between training and performance. Choose a plan written by a coach with decades of experience rather than months or years.
Find a Tribe
Whether its online or in person, find a tribe or a group that embodies a culture that resonates with you. If you can find a tribe that all train with the same training plan or at least a training plan written by the same coach with the same principles you will be able to discuss and learn from other members of the tribe and avoid the simple mistakes you will inevitably make on your own or if you train with other athletes working off an entirely different set of principles.
Practicality
Make sure the plan is suited to your work and family commitments and can be adjusted and simplified to make it work for you. Training for Ironman should not mean you have to compromise your family and work life. In fact a good training plan should enhance your life in all aspects.
Philosophy
Many athletes take a training plan without understanding how the key aspects of the plan are designed to work together and mix and match things that undermine the plan as a whole. Make sure the overall plan and individual training sessions are aligned with your own training philosophies and you understand them and can commit to them 100%. This doesn't mean the plan cannot be tweaked to suit your own schedule, but the underlying philosophies must still be adhered to.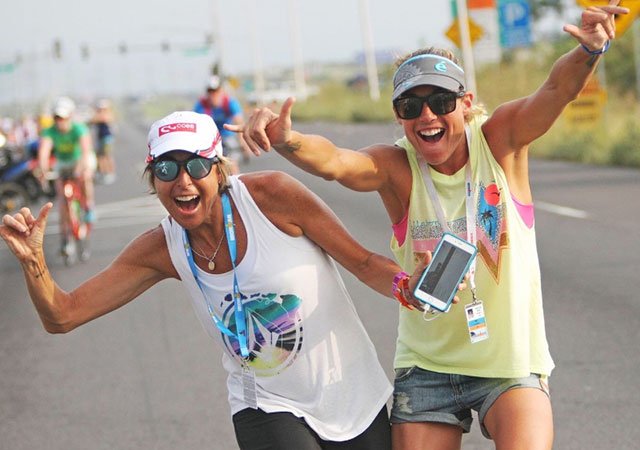 Why should you buy your training plan from Team Sirius?
✅ We care about all our athletes whether they are custom coached or use our training plans and put our heart and soul into everything we do.
✅ Our Training Plans are backed by decades of combined experience racing and coaching triathlon.
✅ Head coach Siri Lindley has coached athletes to multiple world championship titles.
✅ Our training plans are available in the format that suits you best. Team Sirius Tri Club training platform or in your Training Peaks account.
1. Step One
Buy the training plan with a club membership or a single payment
2. Step Two
Apply to your Team Sirius Tri Club training calendar or use the plan within your Training Peaks account.
3. Step Three
Start your training knowing you are using a plan created by the best triathlon and iron distance coaches in the world.
Affordable Coaching Plans
Check out all our membership options & coaching packages!!
Start of Season Training Plans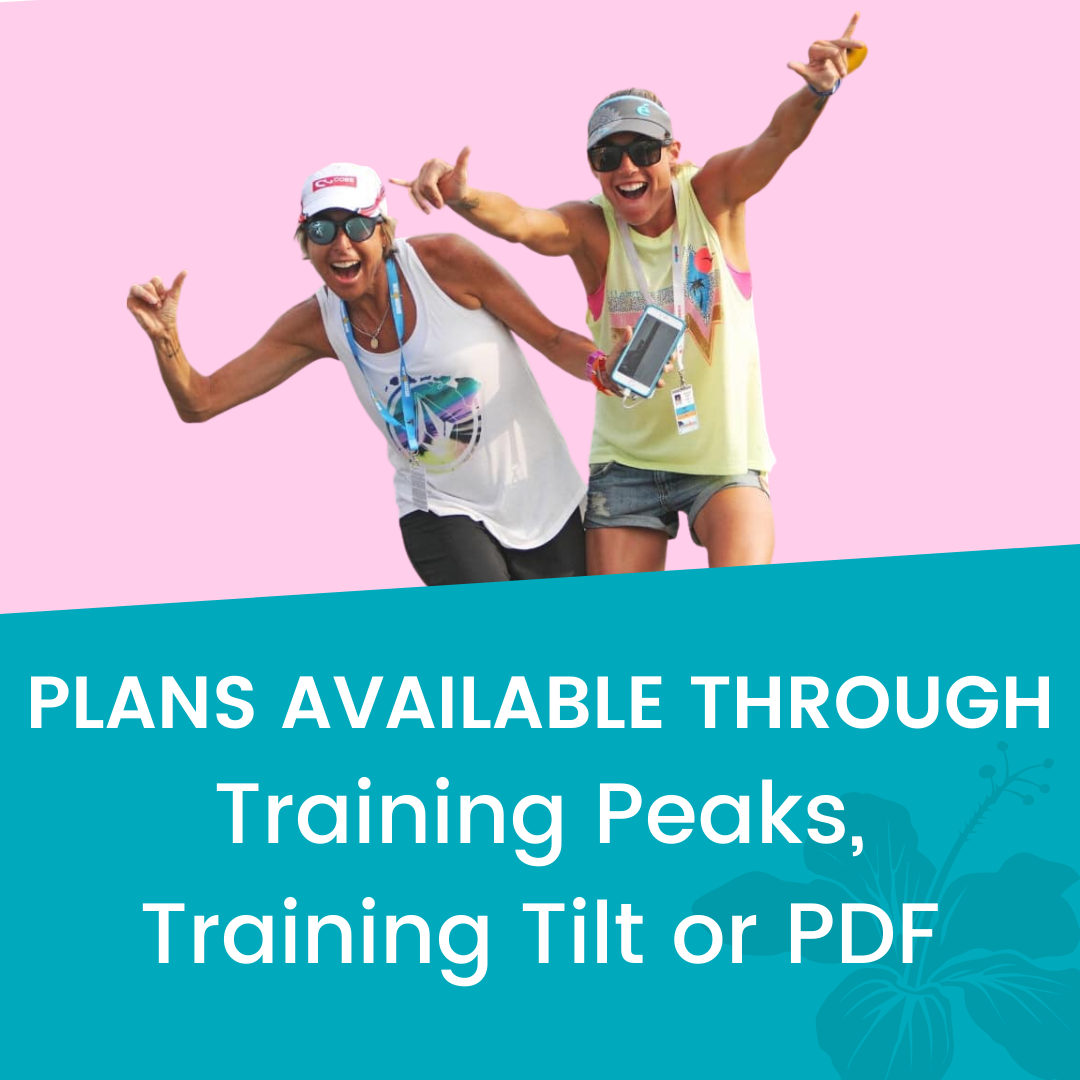 Choose Your Ironman Training Plan
Choose an option that suits you best to purchase a one-off training plan to access through your TrainingPeaks account, your Team Sirius Tri Club account or as a PDF download.
What our awesome athletes are saying
Being a rookie to the sport of triathlon I was nervous to join any club, let alone Team Sirius. I had never competed in a single race in my life and the team made me feel like I was a world champion. It's not every day you get to swim, bike, run, and train with the greatest minds in the world. I never feel left out, I never feel like I don't belong, and I've gone from not being able to swim 25 yards straight to being able to swim 2.4 miles in under an hour thirty! This team is made up of champions at every level and you will become a better person at everything you do! Siri Lindley, Bek Keat and some of the greatest minds in the sport are ready to bring your dreams to reality! Let's do this!
Deciding to work with Team Sirius was a game changer for me. While I have natural talent in triathlon, I did not have the training focus or right mindset to take me where I wanted to go in the sport. Siri and Bek (and the whole team!) have such an amazing attitude that makes you feel at home, no matter what level you're at, and also makes you want to strive to be better in all aspects of life, not just in triathlon. They know how to bring the best out of you. My training with Siri has helped get me to the pro level and this is only just the beginning! Plus, the camaraderie of the club is certainly unlike any other team I have been a part of-everyone is genuine and involved and inspiring. It's not something to miss out on!
Having Bek as my coach and joining TeamSirius Tri Club this past year has been an incredible, life-changing experience. My training and racing has improved dramatically, plus I've gained mental strength and made wonderful new friends! The Tri Club is a great complement to Bek's exceptional coaching. It's a fun, friendly and supportive group. I love being able to connect with athletes of all backgrounds, ages and abilities on the weekly live chats. There, Bek and Siri not only answer our questions and offer advice from their decades of world-class racing and coaching but also show what it means to live with purpose, passion and gratefulness. I am so thankful for the opportunity to train with Bek and be a part of TeamSirius Tri Club!
Frequently Asked Questions
How do I get my training plan?
If you purchase the annual club option you'll be able to login to the club platform, apply the plan to your Team Sirius training calendar and start training straight away using our custom mobile and web apps. If you want to use the plan in your Training Peaks account, email us after you've purchased the plan at teamsiriustriclub@gmail.com
What fitness levels do the plans cater for?
We have training plans designed for all fitness levels including beginner, intermediate and advanced. If you are unsure which plan suits you best email us at teamsiriustriclub@gmail.com and provide us with as much detail as possible regarding your current fitness level, training time available and goals for your race.
What currency is the pricing?
All our pricing is in US dollars.
Can I use the plan in Training Peaks?
Yes if you'd like to use the plan in your Training Peaks account, email us after you've purchased the plan at teamsiriustriclub@gmail.com
I don't get to a computer often, can I still use the training plan?
Yes, when you purchase a training plan from us you have the option of receiving a printable PDF document. You can simply print it off and keep it handy for planning your training. Email us at teamsiriustriclub@gmail.com after you've purchased the plan if you'd like the PDF version.
What payment methods do you support?
You can pay via our secure payments provider with all major debit and credit cards.